Expert Cooker repairs in
Plymouth
Ace Domestics can repair electric cookers, electric hobs, extractors and most types of oven, even if they are built-in.
All our engineers are fully prepared to fix your cooker on the same day and for a fair price.
We endeavour to repair your appliance with efficiency and cleanliness in the comfort of your own home, at a time that suits you.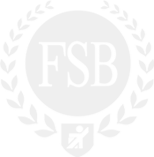 Do you have a broken washing machine or electric cooker?
ACE Domestics are specialists in everything related to washing machines, dishwashers and electric cookers. From installation to maintenance and repair,
Call 01752 252 780 or 07770522677
Electric cooker
installation
As well as being expert in the repair and maintenance of electric cookers, ACE also offers supply and installation!
Trust the experts to install your new electric cooker, with the certainty of saving yourself potential future issues.
Areas Covered
PL1
PL2
PL3
PL4
PL5
PL6
PL7
PL8
PL9
PL12
PL19
PL20
PL21